Over 17 years experience serving Sonoma and Marin County

Therapeutic Swedish Esalen Massage
Deep Tissue
Polarity (energy balancing)
Reflexology
Pampering Spa Events
Salt scrubs
On Site Chair Massage
Outcall (Women or Couples Only)
OFFICE RATES:
30 minutes: $40.00
60 minutes: $70.00
90 minutes: $95.00
(additional $10.00 for deep tissue)
OUTCALL RATES:
60 minutes: $95.00 - Local
Out of Petaluma: 60 mins - $125.00
90 minutes: $150.00
SPECIALIZED:
Ear Candling
Belav'i Facelight Massage
Stone Therapy
Skin Rolling
Alimtox Detox Foot Spa
Raindrop/Vitaflex Technique
Customized Essential Oil Treatments
Aromatherapy Workshops

Discount card for monthly clients

***ETHICAL MASSAGE ONLY***


***STONE THERAPY***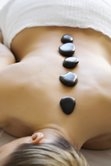 For hundreds of years Native American people came to this sacred ground from surrounding valleys and the coast to partake in healing rituals honoring the earth and the waters, and the spirit of all the elements. My ritual of warm stone therapy is to bring deep relaxation, improve muscle tissue and soothe the nervous system.
Aromatherapy, a blend of 'hands on' techniques and the flow of warm stones over the body, produce an unparalleled experience. The energy of the stones creates a magical extension of hands and heart. Warm stones work specific areas of tension and inflammation, creating a balanced effect for body, mind and spirit. All of this is set in an atmosphere that honors your presence in this special place on earth.
*Connect to Mother Nature through Stone Therapy*


***ALIMTOX ION CELL CLEANSE***
Try foot spa and experience ion cell cleanse for only 30 minutes to cleanse the
cells and detoxify the body.
HOW DOES IT WORK?
It is similar to walking in the sand along the beach only more powerful because your feet are in the direct contact with the ions being made in the water. Water has an almost perfect balance of positive and negative ions. Since the body is composed of about 70 % water, its ability to interact with water is very high. When you immerse a body mass into water, the vibration frequency of water will affect the vibration frequency of the body due to the interaction of the magnetic and electrical fields. It is an exceptionally wonderful and natural healing tool. It is painless, with no drugs, and no harmful side effects
WHAT ARE THE EFFECTS?

Because of poor diet and high stress, we tend to accumulate and store excessive quantities of waste products. During a 30 minute session, the ions enter your body and begin to neutralize these tissue acid wastes. The process is called reverse osmosis.

WHAT ARE THE HEALING BENEFITS?
Studies show that an overall balancing effect occurs, along with a significant increase in the number of negative ions. If the atoms or molecules lose electrons, they become positively charged ions. If they gain electrons, they become negatively charged ions. The ion technique of cleansing through the feet provides a full body purge of all vital organs.

*Liver Detoxification, Purge Heavy Metals
*Increase Energy and Reduce Stress
*Internal Cleansing with Full Body Purge
*Improve Sexual Health
*Significant Pain Relief
*Improve Memory and Sleep
*Liver, Kidney, Liver and Parasite Cleanse
*Enhance Immune System
*Arthritis Aches, Rheumatoid
*Blood Circulation
*Body PH Level
*Drainage of Lymph System & Swollen Glands
*Menopause Symptoms
*Menstrual Cramps and Menstrual Irregularity
*Weight Control (Improved Metabolism)


***RAINDROP/VITAFLEX TECHNIQUE***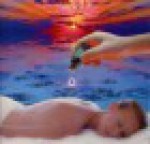 Raindrop Therapy is a simple application of dropping oils like little drops of rain from about six inches above the body. It is designed to bring the body into balance and to help align the energy centers of the body and release them if blocked. The benefits of the oils will continue to work in the body for a week or more after the treatment with continued realignment taking place during this time.

In a Raindrop treatment session:
•muscles of the spine are released, helping to re-align the spine
•spinal inflammations and viruses that hibernate along the spine are released
•energy centers are cleared and balanced
•the body is rebalanced mentally, physically, energetically, and detoxing takes place
•the oils continue to work in the body for up to a week or more after the treatment